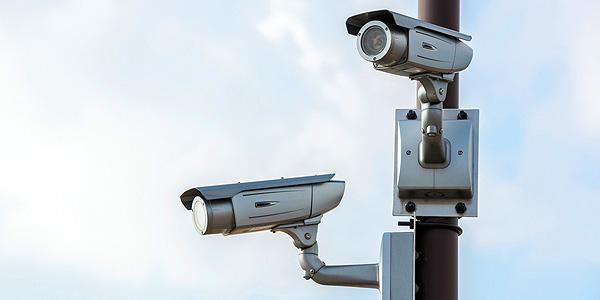 Enjoy peace
Business Security Systems
Enjoy peace of mind with a security system for your business. The system provides a safe working environment for you and your employees. Your choice of system will depend on the risks you face and your budget. Smaller businesses can survive with off-the-shelf home security systems. However, if you have a business with more extensive operations, a larger physical location, more employees, or high-value assets, you need a more sophisticated system.
Here are some security systems that we, at Locksley, can put in place to protect you and your business:
Wired Alarm Systems
These systems consist of sensors at key points. When triggered, the sensors transmit a signal that notifies the system of a potential problem. This signal is sent using a landline telephone that calls the alarm company, police or fire department.
Wireless Alarm Systems
If you're not a fan of hardwired alarm systems, consider a wireless one. Unlike the hardwired, this system sends a signal wirelessly. The major drawback, though, is that wireless alarm systems will not work when the cell network or WiFi network is down.
Intercom Systems
Another option is an intercom system. This type helps you to safely identify visitors before giving them access through your entrances. When visitors press the intercom button, you or your staff could speak with them. You will also be able to see them in the built-in camera to verify their identity.
Access Log
This allows certain individuals to view data files, if authorized. This is done via a web-enabled computer.
Fire/Smoke and Environmental Hazard Detection
This allows an alarm to be sent via the security system to police/fire departments, and designated persons.
Lighting/HVAC/Office Equipment Monitor
The monitor enables remote control of your heating and cooling, lighting and office systems. You'll be able to remotely turn off lights or reset the thermostat. Some sensors could detect dangerous conditions within expensive machinery and then send alerts.
Remote Hosting
You could also outsource the hosting of your access control system to a security systems company. This will remove the need to invest in software updates and IT maintenance.
At Locksley, we're more than happy to discuss the best options to secure your business. Our well-trained and courteous team is always eager to help you. We guarantee you the latest in mobile enabled technology, HD video and video notifications. Contact us today to get started.