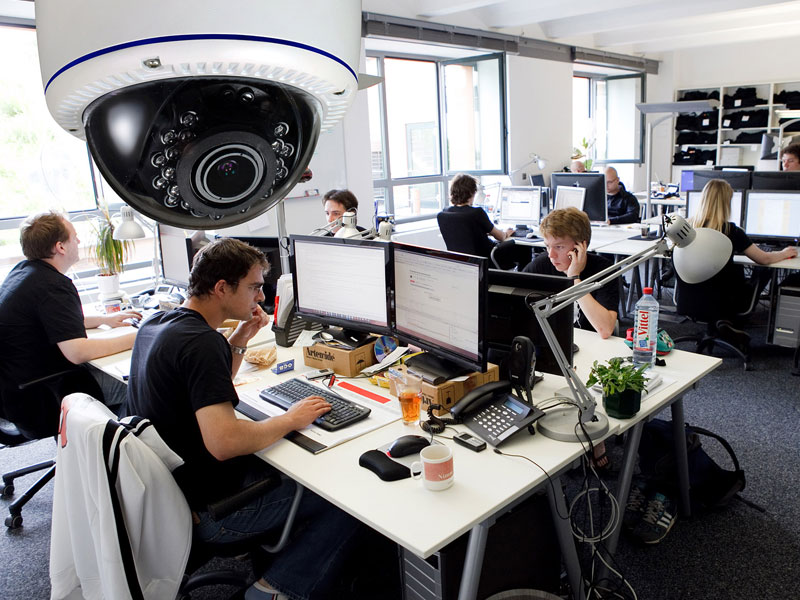 Security Cameras and Components
Check out some of our awesome security cameras and components.
Locksley Ltd. offers an extensive selection of network and analog camera solutions. This family of imaging solutions includes industry-leading high-definition megapixels and cost-effective standard definition fixed cameras. We also offer high-speed dome and integrated positioning systems for the most demanding installations.
Our suite of digital video recorders utilize the latest technologies, such as H.264 video compression, large capacity HDD recording, and TCP/IP transmission to ensure superior recording.
Our Products
We carry the following security systems components
CCTV Box Cameras, PTZ Cameras, Infrared Cameras, Dome Cameras, IP Cameras, CCTV Lenses, Hidden Cameras, Digital Video Recorders, PC Based Programmable Digital Video Recorders (DVR), Power Supplies and Alarm Accessories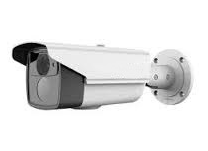 2MP Bullet Camera 2.8-12mm
2MP Bullet Camera 2.8-12mm
2MP Bullet Camera
2.8 – 12mm Vari-Focal Lens
1 EXIR LED up to 164ft
True Day/Night
OSD Menu, 3D DNR, Smart IR
120 dB Wide Dynamic Range
IP66 Outdoor Weatherproof
12VDC/24VAC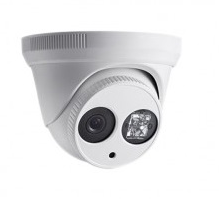 2MP Turret Camera 2.8mm
2MP Turret Camera 2.8mm
2MP Turret Camera
2.8mm Fixed Lens
1 EXIR LED up to 100ft
True WDR, up to 120dB
True Day/Night
 OSD Menu, 3D DNR, Smart IR
 IP66 Outdoor Weatherproof
12VDC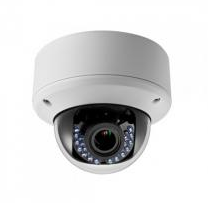 2MP Turret Camera 2.8mm
2MP Dome Camera 2.8-12mm
2MP Dome Camera
2.8 – 12mm Vari-Focal Lens
 24 IR LEDs up to 130ft
 True Day/Night
 OSD menu, 3D DNR, Smart IR
 120 dB Wide Dynamic Range
 IP66 Outdoor Weatherproof
12VDC/24VAC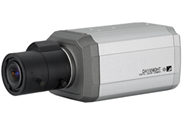 CKS-2080HN
Image device – 1/3″ LG HAD CCD
Resolution – 600TV lines
Sensitivity – 0.0002Lux
BLC – Yes; AWB – Yes; OSD – Yes; WDR – Yes
Power – 12VDC / 24VAC
Lens mount – CS

WSJ-540DN27
Image device – 1/4″ SONY Super HAD CCD
Resolution – 540TV lines Color / 570TV lines B/W
Sensitivity – 0.01Lux
Lens – 27 times optical zoom ( digital zoom – 10 times)
Horizontal scanning range – 360*; Vertical – 0* – 90*
Protocol – PelcoD
Outdoor / Indoor applications
IR Cut filter (removable)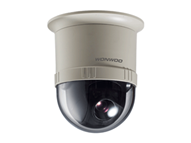 PS-1001
Image device – 1/4″ SONY Super HAD CCD
Resolution – 520TV lines Color / 570TV lines B/W
Sensitivity – 0.01Lux
Lens – 10 times optical zoom ( digital zoom – 10 times)
Horizontal scanning range – 360*; Vertical – 0* – 90*
Protocol – PelcoD
Indoor applications
IR Cut filter (removable)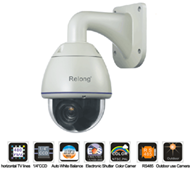 RL885
Image device – 1/4″ SONY Super HAD CCD / w/ wall mount bracket
Resolution – 480TV lines
Sensitivity – 0.5Lux
Lens – 10 times optical zoom ( digital zoom – 10 times)
Horizontal scanning range – 360*; Vertical – 0* – 90*
Protocol – PelcoD
Vandal Proof Housing
Outdoor / Indoor applicatons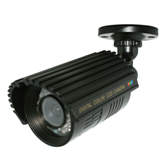 CKR-2048HVIR
Image device – 1/3″ SONY HAD CCD
Resolution – 600TV lines
Sensitivity – 0.2Lux / F 2.0; 0Lux (IR On)
Lens – 2.8-10mm
BLC – Yes; AGC – Yes
IR LED -48 pcs
IR illumination distance – 60′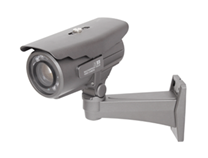 CKS-5412HST
Image device – 1/3″ LG CCD
Resolution – 600TV lines
Sensitivity – 0.2Lux / F 2.0; 0Lux (IR On)
Lens – 5-50mm varifocal
BLC – Yes; AGC – Yes; OSD – Yes
IR LED – 12 pcs
IR illumination distance – 120′ / Outdoor-Indoor applications
Power – 24VAC/12VDC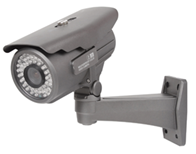 CKS-5448HST
Image device – 1/3″LG CCD
Resolution – 600TV lines
Sensitivity – 0.2Lux / F 2.0; 0Lux (IR On)
Lens – 3.5-16mm varifocal
BLC – Yes; AGC – Yes; OSD – Yes
IR LED – 48 pcs
IR illumination distance – 70′ / Outdoor-Indoor applications
Power – 24VAC/12VDC

SD-600VFB
Image device – 1/3″ LG CCD
Resolution – 600TV lines
Sensitivity – 0.3Lux / F 2.0
Lens – 2.8-11mm Varifocal Auto Iris Lens
BLC – Yes; AGC – Yes, OSD – Yes

SD-600FW
Image device – 1/3″ LG CCD
Resolution – 600TV lines
Sensitivity – 0.005Lux / F 2.0
Lens – 3.8mm
BLC – Yes; AGC – Yes
Indoor applications only

SD-600FWIR
Image device – 1/3″ LG CCD
Resolution – 600TV lines
Sensitivity – 0.005Lux / F 2.0
Lens – 3.6mm
BLC – Yes; AGC – Yes
Indoor applications only
IR LED – 24pcs Smart IR

B9020
Image device – 1/3″ SONY HAD CCD
Resolution – 700TV lines
Sensitivity – 0.1Lux / F 2.0; 0Lux (IR On)
Lens – 3.6mm
BLC – Yes; AGC – Yes
IR LED – 24 pcs
IR illumination distance – 30′ / Outdoor-Indoor applications

B9020A
Image device – 1/3″ SONY HAD CCD
Resolution – 700TV lines
Sensitivity – 0.4Lux / F 2.0; 0Lux (IR On)
Lens – 2.8-12mm varifocal
BLC – Yes; AGC – Yes
IR LED – 36 pcs
IR illumination distance – 30′ / Outdoor-Indoor applications

CKD-6100H
Image device – 1/3″ SONY HAD CCD
Resolution – 600TV lines
Sensitivity – 0.4Lux / F 2.0; 0Lux (IR On)
Lens – 2.8-12mm varifocal
BLC – Yes; AGC – Yes
IR LED – 36 pcs
IR illumination distance – 30′ / Outdoor-Indoor applications

CKD-7100H
Image device – 1/3″ SONY HAD CCD
Resolution – 600TV lines
Sensitivity – 0.1Lux / F 2.0; 0Lux (IR On)
Lens – 3.6mm
BLC – Yes; AGC – Yes
IR LED – 24 pcs
IR illumination distance – 30′ / Outdoor-Indoor applications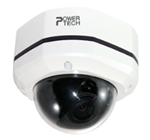 DV-564VF
Image device – 1/3″ SONY HAD CCD
Resolution – 600TV lines
Sensitivity – 0.4Lux / F 2.0; 0Lux (IR On)
Lens – 2.8-12mm varifocal
BLC – Yes; AGC – Yes, OSD – Yes
IP – 68
Power – 12VDC / 24VAC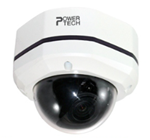 DV-564VF
Image device – 1/3″ SONY HAD CCD
Resolution – 600TV lines
Sensitivity – 0.4Lux / F 2.0; 0Lux (IR On)
Lens – 3.6mm fixed lens
BLC – Yes; AGC – Yes
IP – 68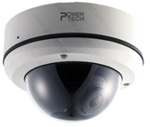 DV-600VF
Image device – 1/3″ SONY HAD CCD
Resolution – 600TV lines
Sensitivity – 0.0002Lux / F 2.0; 0Lux (IR On)
Lens – 2.8-11mm varifocal
BLC – Yes; AGC – Yes; OSD – Yes; ICR – Yes; WDR – Yes
Power – 12VDC / 24VAC
IP – 68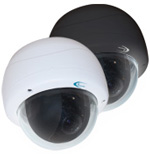 Di721
700TVL Sony CCD
Versatile design for installation in all indoor environment
Vandal resistance
Flush Mountable, Pendent cap included to standard 3/4″ fitting
ATR/D-WDR (Digital wide dynamic range)
Day/Night with Infrared Cut Filter
Do721
700TVL Sony CCD
Versatile design for installation in all outdoor environments
Vandal resistance
Flush Mountable, Pendent cap included to standard inch fitting
ATR/D-WDR (Digital wide dynamic range)
Day/Night with Infrared Cut Filter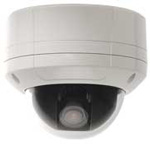 i3F417U
560TVL Sony CCD
3.7-12mm Vari-focal Dome
Day/Night Mode
Vandal-resistant camera
IP67
12VDC / 24VAC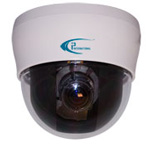 Di210
600 TVL SONY CCD
Mini Indoor Dome format
2.8~10.5mm lens
Electronic Wide dynamic Range (EWDR)
Day/night
3D noise reduction

Ax52R
Vandal resistant and IP67 Dome Camera
Superb image quality with 2MP/ 1080P
Digital Wide Dynamic Range
3-9mm megapixel lens
Mechanical Infrared Cut Filter with Day/night functionality
H.264 streams
Micro SD support
Full image BNC output

Ax51D2
2 megapixel IP camera
Analog and IP viewing simultaneously
H.264 / MPEG4 / Motion JPEG

Ax52V
Vandal resistant and IP67 Dome Camera
Superb image quality with 2MP/ 1080P
Digital Wide Dynamic Range
3-9mm megapixel lens
Mechanical Infrared Cut Filter with Day/night functionality
Multiple H.264 streams
Power over Ethernet / 24VAC
Intelligent video capabilities
Micro SD support
Full image BNC output
Ax41B1MVR
720P HD, captured on a 5MP CMOS sensor
Multi H.264 & Motion JPEG
ICR day/night switching
Powerful 25M of IR illumination
3.3-12mm megapixel lens
Power over Ethernet / 24VAC
Aluminum cast housing
IP66/67
Full Image Analog BNC output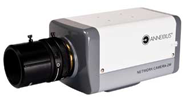 Ax301C
TI DaVinci hardware compression
H.264 video compression
Support 4CIF/2CIF/CIF/QCIF real time compression
Supports dual video compression stream
Supports motion detection
1 channel audio compression / 2-way audio
Support Internet Explore for network preview
Supports SD card for local recording
Supports alarm input and relay output
Support BLC (Back Light Compensation) function
PoE, 24VAC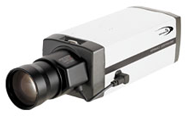 Ax52C
Superb image quality with 2MP/ 1080P
Digital Wide Dynamic Range
Mechanical Infrared Cut Filter with Day/night functionality
H.264 streams
Micro SD support
Full image BNC output

ASD-0358AIV
Focal length – 3.5-8 mm
Iris range – F1.4 – 360
Horizontal field of view – W81.1*-T34.5*
Minimum object distance – 0.3m
Dimensions – 38mm(W), 48mm(L), 44mm(H)
ASD-2812AIV
Focal length – 2.8-12mm
Iris range – F1.4 – 360
Horizontal field of view – W93.6*-T28.2*
Minimum object distance – 0.25m
Dimensions – 42mm(W), 47mm(L), 54mm(H)
Weight – 95g

ASD-0660AIV
Focal length – 2.8-12mm
Iris range – F1.4 – 360
Horizontal field of view – W93.6*-T28.2*
Minimum object distance – 0.25m
Dimensions – 42mm(W), 47mm(L), 54mm(H)
Weight – 95g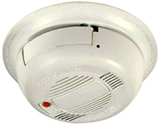 ASD-SMOKE
Image device – 1/3″ SONY HAD CCD
Resolution – 480TV lines
Sensitivity – 0.3Lux / F 2.0; 0Lux (IR On)
Lens – 3.6mm
BLC – Yes; AGC – Yes
Power – 12VDC
Indoor applications

ASD-PIR
Image device – 1/3″ SONY HAD CCD
Resolution – 600TV lines
Sensitivity – 0.3Lux / F 2.0; 22pcs – IR / 0Lux (IR On)
Lens – 3.6mm
BLC – Yes; AGC – Yes
Power – 12VDC
Indoor applications

ES-12004RTS
4 ch. DVR with H.264 compression
Display speed – 120 fps
Recording speed – 120 fps
Resolution display – 720 x 480
Motion detection – Yes; Videoloss detection – Yes; Buzzer output – Yes
Remote control, USB, VGA, HDMI
Web server – Yes

ZEUS – 1004
4 ch. DVR with H.264 compression
Display speed – 120 fps
Recording speed – 120 fps
Resolution display – 720 x 480
Motion detection – Yes; Videoloss detection – Yes; Buzzer output – Yes
Remote control, USB, VGA
Web server – Yes

ES-24008RTS
8 ch. DVR with H.264 compression
Display speed – 240 fps
Recording speed – 240 fps
Resolution display – 720 x 480
Motion detection – Yes; Videoloss detection – Yes; Buzzer output – Yes
Remote control, USB, VGA, HDMI
Web server – Yes

ZEUS – 1008
8 ch. DVR with H.264 compression
Display speed – 240 fps
Recording speed – 240 fps
Resolution display – 720 x 480
Motion detection – Yes; Videoloss detection – Yes; Buzzer output – Yes
Remote control, USB, VGA
Web server – Yes

ES-48016RTS
16 ch. DVR with H.264 compression
Display speed – 480 fps
Recording speed – 480 fps
Resolution display – 720 x 480
Motion detection – Yes; Videoloss detection – Yes; Buzzer output – Yes
Remote control, USB, VGA, HDMI
Web server – Yes
PC BASED PROGRAMMABLE DIGITAL VIDEO RECORDERS (DVR)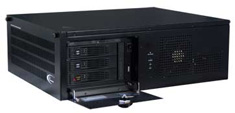 SRX-Pro Hybrid 4P1604
SRX-Pro Hybrid 4P1604
Compact design
Recording rates up to 480/400 fps (NTSC/PAL)
16 analog + 4 IP cameras
Upgradable up to 32IP
Slim DVD-RW
16 loop-out video outputs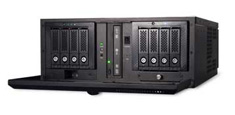 SRX-Pro Hybrid 9E3200
Accepts 32 analog (Optional 28 analog + 4IP)
Upgradable to an additional 32IP
JBOD storage and optional RAID5* configuration
Analytics support, up to 16 video channels
VGA and DVI-D ports for local live viewing
Removable storage 1 to 8 HDD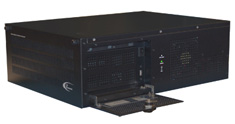 SRX-Pro Lite 4L1000/4L1600
Compact design
10 or 16 camera inputs
Slim DVD-RW
10-16 loop-out video outputs optional
2 sensor inputs and 2 control outputs
Embedded OS

SRX-Pro 9P1608 DVM
Up to 16 channels analog
Up to 8 channels IP (upgradeable to total 48 IP)
Up to 16 Channels of Video Analytics
Support POS Integration
Real-time mode display
Removable storage

ASD-PS12
1.2Amp transformer
CUL approved

ASD-PS5A
5Amp transformer
CUL approved

PD-1215AD10
18 ch power supply / 12VDC
CUL approved

PD-1210AD07
9 ch power supply / 12VDC
CUL approved

AC24-1600MA
24V AC 1.6A power adapter
CUL approved
We utilize the following trusted brand name
security systems components in our installations: